Zero (Infinity)
For John Cage
Written for any number of performers and any instrument, this score can be performed in any manner the performer wishes, including aurally, visually. kinesthetically, synesthetically, interactively, literally, symbolically, or philosophically.
A deep awareness of the performer's surroundings and the soundscape is suggested.
This score does not need to be performed to be performed, and is performed by being regarded.
This score is being performed constantly.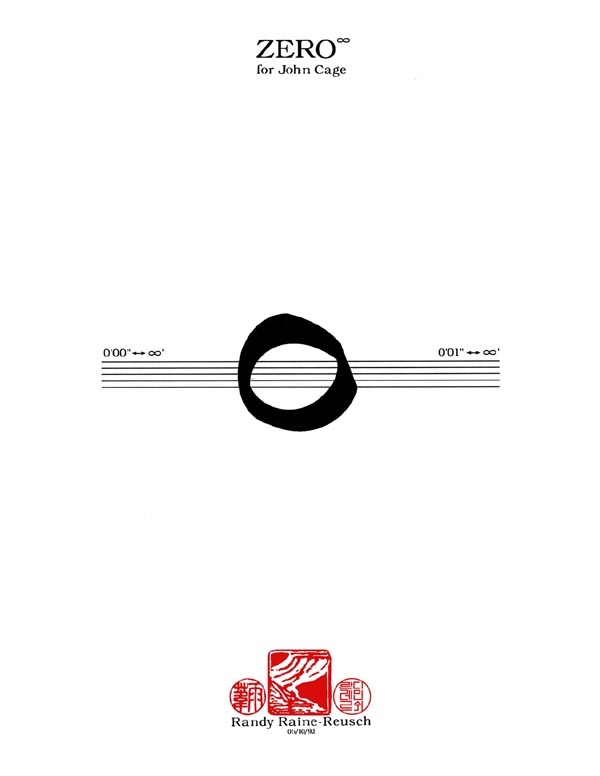 Randy Raine-Reusch
05/10/92
Performed at the New Music Across America Festival - 1992, in Vancouver, Canada by Pauline Oliveros, Stuart Dempster, Ione, and Randy Raine-Reusch
© Randy Raine-Reusch