of Pine and Silk
violin or any other instrument
A performer may play this score if they sense the music upon encountering the score, ensuring that every aspect of the music is present in the performance.
This score should be approached synesthetically rather than logically as the score is the music rather than the notation to play the music.
Every association, aspect, and sense of pine and silk should be considered, including the brush of pine needles and the shadows of Chinese silk leaf tree petals.
The score can be performed using sound and/or silence or by using neither sound nor silence.
It can be played with no notes, one note, or ten thousand notes.
The order of this score is naturally determined.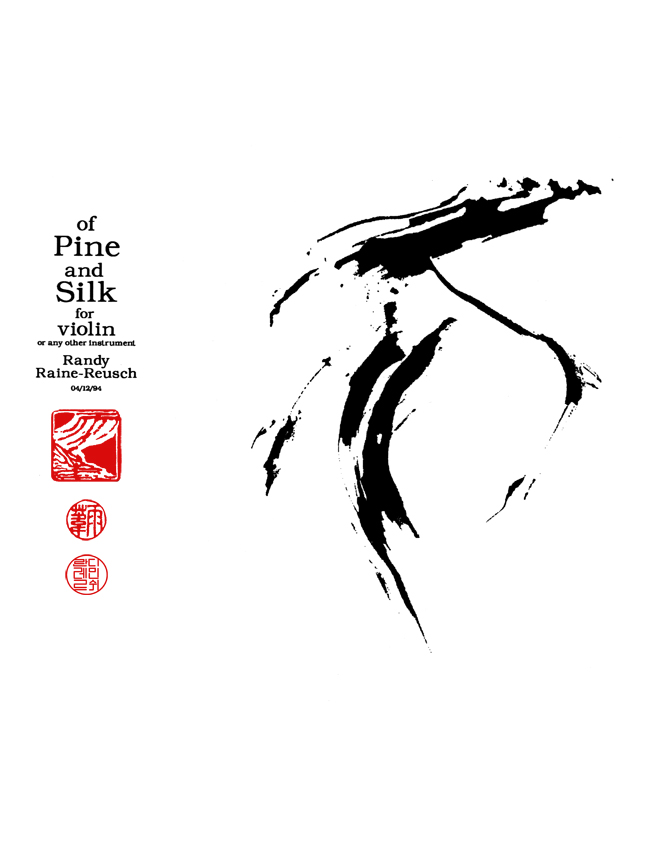 page 1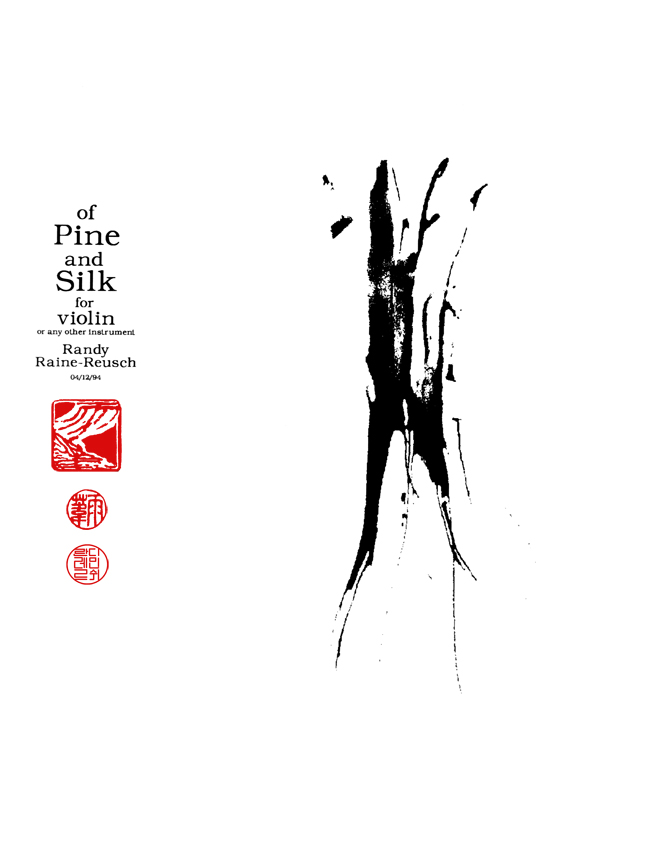 page 2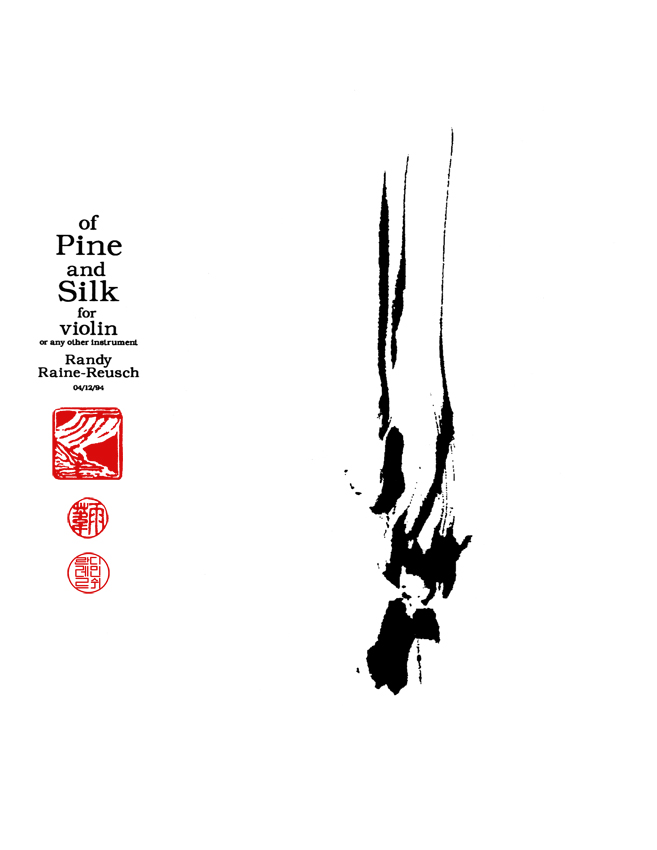 page 3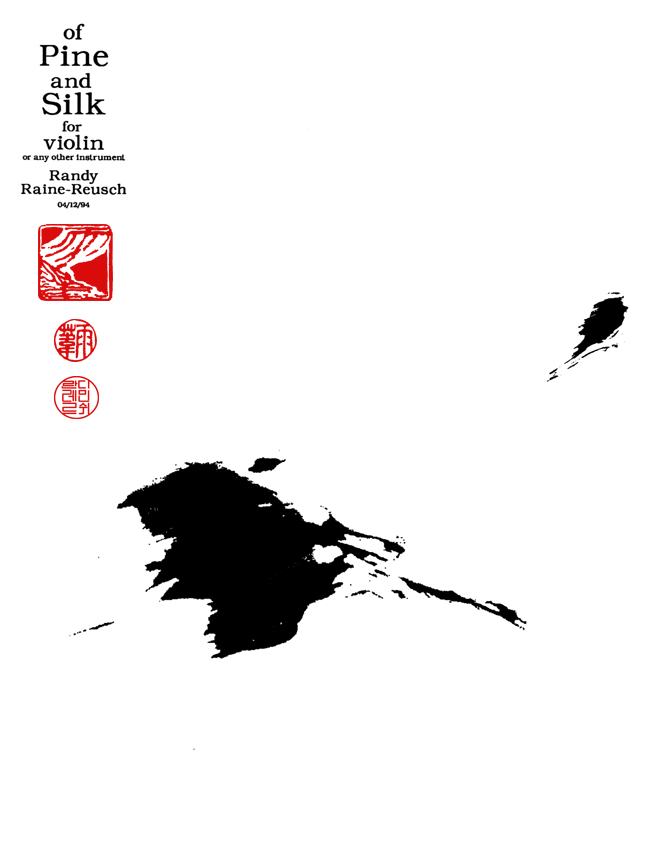 page 4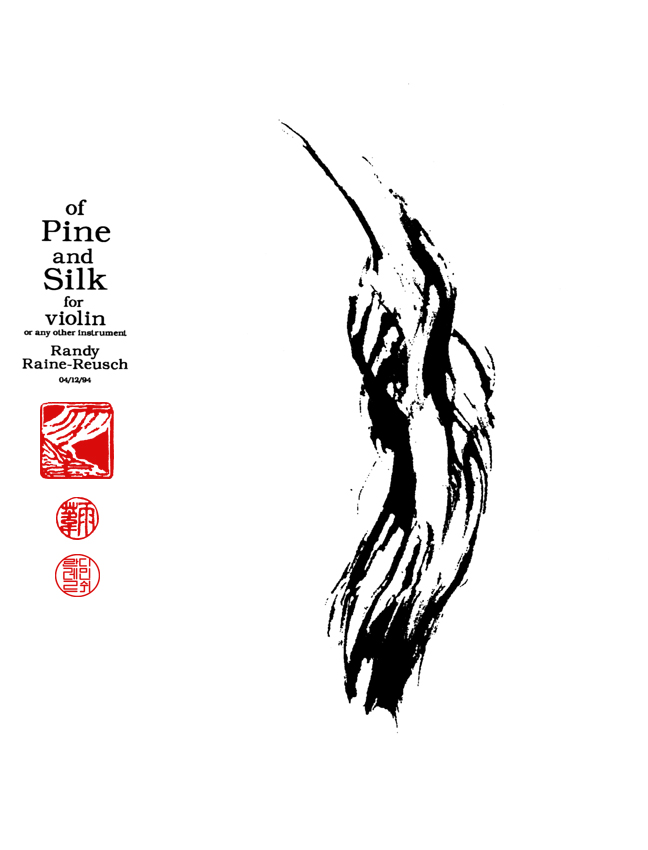 page 5
Randy Raine-Reusch
04/12/94
Performed March 27th, 1998 at the Canadian Embassy Theatre, Tokyo Japan, by Randy Raine-Reusch on a Chinese guzheng
© Randy Raine-Reusch SOCAN