Three Stones
For Stuart Dempster
This piece is performed using sound and/or silence, or by using neither sound nor silence.
It may be played with no notes, one note, or ten thousand notes.
No thought or action of the performer is required.
This piece may be approached naturally, with every sense and perception included.
The shadows of three stones may or may not be considered.
The existence of this piece may be left undetermined.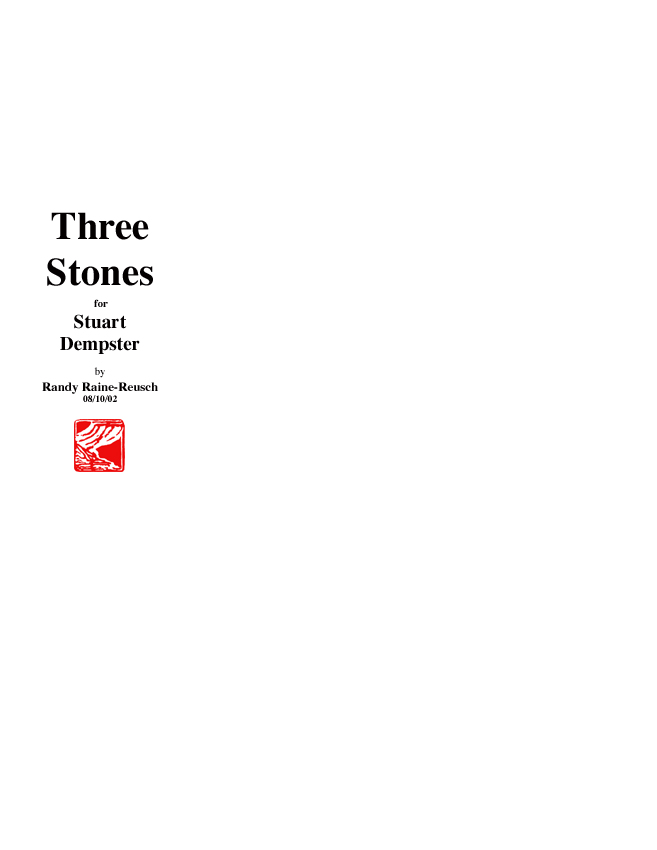 Randy Raine-Reusch
05/05/2002
Written in response to Dempster's "no score" Miranda Calling.
© Randy Raine-Reusch, SOCAN